How to Build a Diffuser
Learn how to build a paper diffuser for most accurate readings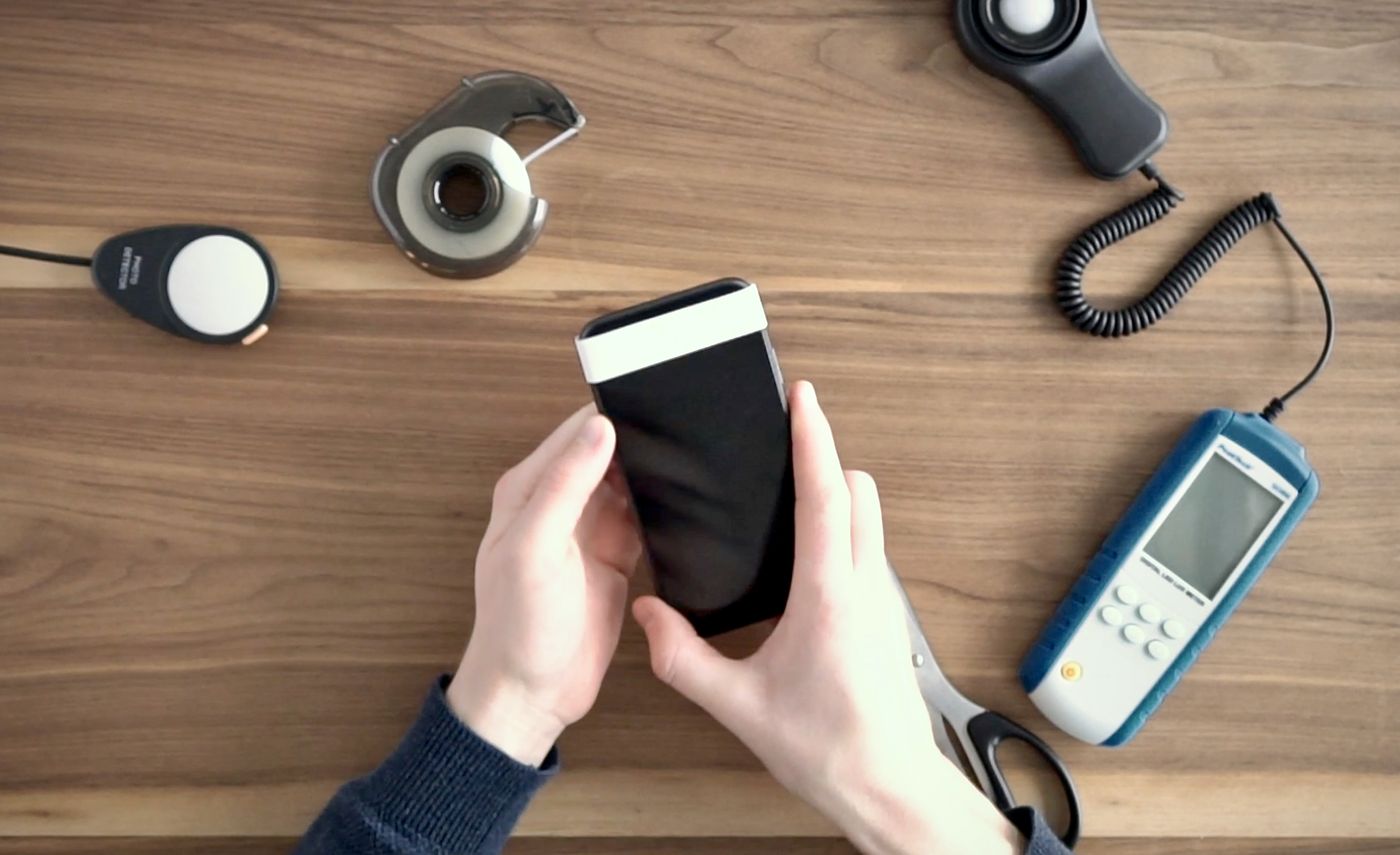 Diffuser Required
Every light meter requires a diffuser for a proper dispersion of light. A diffuser will spread the light evenly and allow Photone to measure more accurately. Make sure to attach one in front of your device's camera by following the instructions below.
Build a Diffuser Yourself
You can easily build a diffuser by yourself in under a minute. All you need is a piece of paper, which will act as a diffuser when covering the front camera.
For Instructions, watch our video or read along to learn how:
Material
Use regular matte white printer paper with a weight of 22 lbs or 80 g/m², and a strip of adhesive tape.
Please note that the paper's properties influence the measurement's accuracy and it is imperative to use the specified weight for Photone's factory calibration to be accurate. If you only have paper with unknown or different weight at hand, we recommend to calibrate Photone so that you can use the paper you already have.
Instructions
First, make sure that your front camera is perfectly clean since any filth (e.g. finger prints or dust) will impact the measurement accuracy. Cut the paper in a ½" or 1.5 cm wide strip long enough to wrap your phone. Then, wrap the paper around the top of your phone and tape the loop together on the back.
Make sure the loop fits tight and there's no large gap between the paper and the camera. If this shouldn't be possible, you can also tape the paper directly onto the camera without forming a loop first. Note that this will prevent you from easily detaching and reapplying the diffuser.
Diffuser Detection
Photone automatically detects a diffuser when placed over the front camera and adjusts the measurement algorithm accordingly. If the diffuser is detected correctly, the ( ! )-icon will disappear.

That's it, you've made it and can now use your diffuser!